Exhibits
The Provincial Archives stages two to four exhibits per year. Some exhibits are curated by members of the PAA staff and others by individuals and organizations passionate about Alberta's history and heritage.
Current Exhibit:
A Living Space by Gillian Willans
-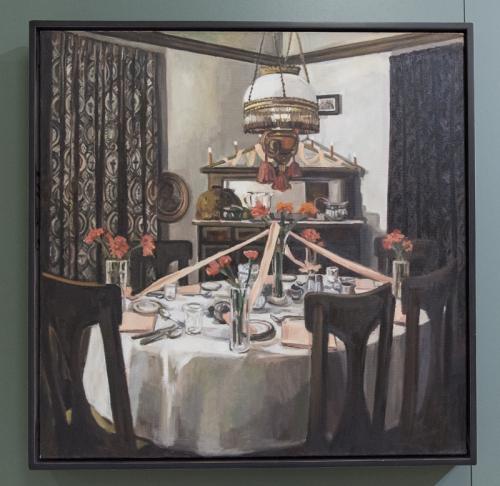 The Provincial Archives of Alberta is proud to present its newest gallery exhibit, A Living Space by Gillian Willans.
In this wonderful new exhibit, artistic inspiration has turned archival photographic images into painted scenes and emotive drawings of the domestic realm.  These poignant paintings capture spaces of the past which were entirely sourced from the PAA collection.  Visit the PAA to see how archival records can inspire art!
Free exhibit.